EasyTV Sole Distributor
Hong Kong Communications Co., Limited (HKC) is the co-owner of EasyTV Brand. Through HKC's complete sales network and his quality customer service, EasyTV Brand can establish a professional and good quality image to maintain the advanced position in the market.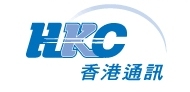 EasyTV Point of Sales
In order to provide a convenience sale network to end user, below is the list of the retailer and chain store. Through this sales network, end customer can easily to buy the EasyTV Products.

On the other hand, we have provided many information and videos in different social network platforms so that the end customers can be easily to visit and learn more about our EasyTV Products.
Facebook: http://www.facebook.com/EasyTVBox
Youtube: http://www.youtube.com/user/easytv2012
Youku: http://u.youku.com/EasyTVHK